RingMaster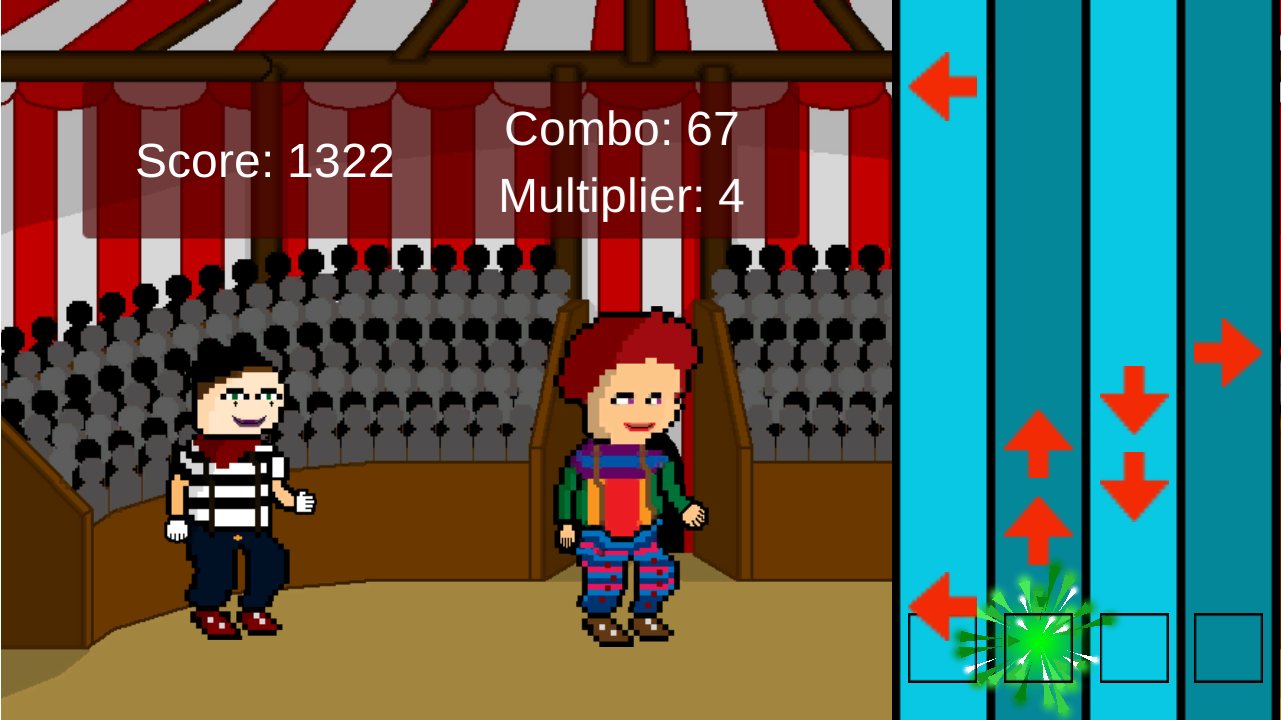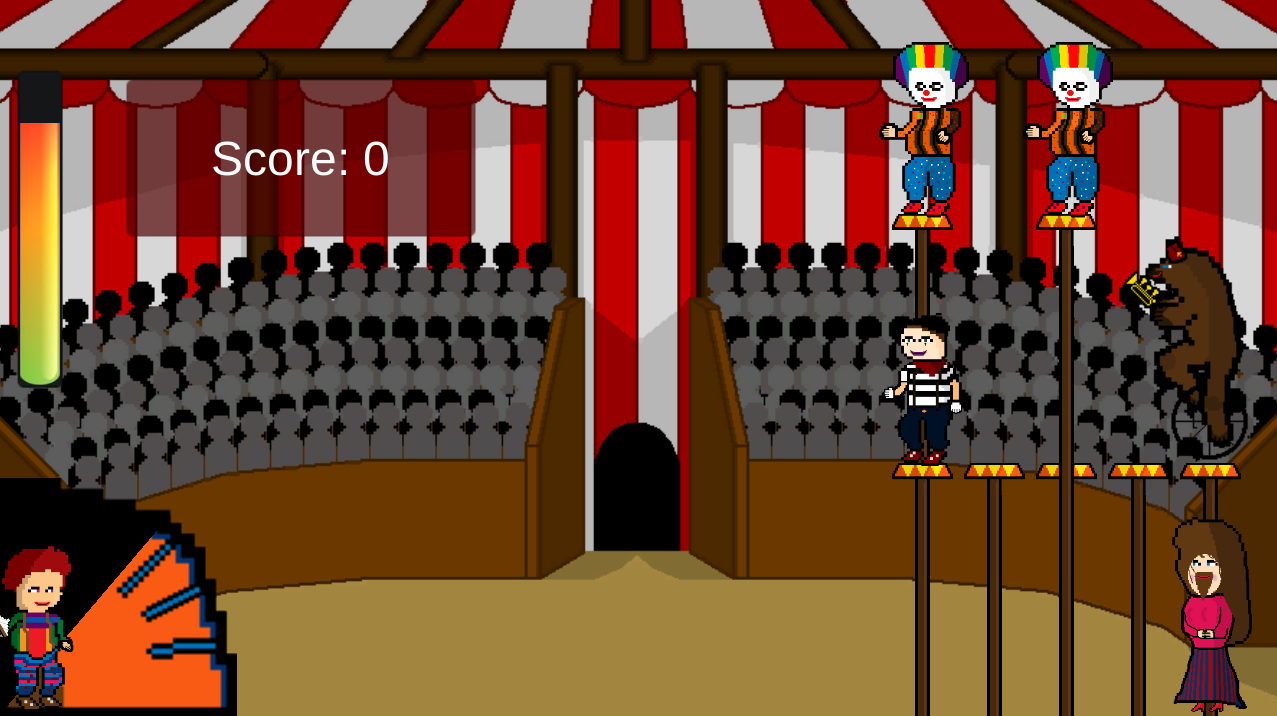 By:
Mitchie Maluschnig
Ned Stuitje
Asher Statham
Ever wanted to be the greatest circus performer of all time? No? Well, here's your chance Start your journey as the newest member of the crew and climb the carnival ladder, meeting some weird and wonderful characters along the way! And remember there's no failure at the circus, only fun!
Instructions
Daytime scene - A and D (or left and right) to move, W (or up) to interact, 1,2,3 to choose dialogue options
Pie Throwing - Space down to set angle, space up to set power and to throw
MimeMime - QWER or WASD (or arrow keys) to hit the notes
Trapeze - A and D to swing and rotate in mid-air, space to let go of trapeze
General - Esc to access pause menu
Known Issues
Moving targets sometimes get stuck in place in pie throwing.
Throwing a pie and then instantly tapping spacebar results in your pie not being thrown (but you can still throw the next pie).
Songs desync if computer lags.
Music and Sound
Music courtesy of Kevin Macleod and incompetech.com
Sound effects courtesy of freesound.org