Background
The graphics and vision research laboratory was formed in 1986 by Professor Geoff Wyvill and today consists of 4 academic staff: Geoff Wyvill, Chris Handley, Brendan McCane, Nathan Rountree, several postgraduate and visiting students and 4th year project students. The lab is a fun place to work and hang out - and our work mostly consists of doing fun stuff.
In recent years, we have attracted two large Marsden grants to develop a major project, the Watching Window, which has been a feature display at several conferences and national and local exhibitions. Our research interests include: computer animation/modeling, virtual sculpting, noise, texture modeling and synthesis, face, eye and hand detection and tracking, medical imaging, estimation and modeling, and pitch detection.
Quick links

---
Latest News
2009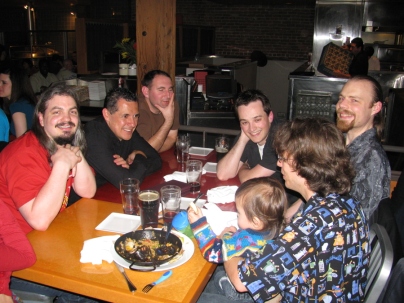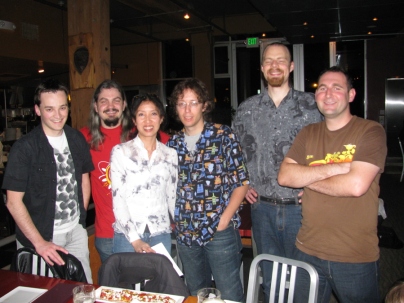 Graphics Alumni Meeting in San Francisco (25 March)
Former Graphics Lab staff members and students meet in San Francisco during the Game Developers Conference. Chris Butcher, Simon McCullum, Sui-Ling Ming-Wong, Alexis Angelidis, Hugh Malan and Stuart Sharpe.

---
Contact Information
Graphics and Vision Research Laboratory
Department of Computer Science
University of Otago
P.O. Box 56
Dunedin 9054
New Zealand
Phone: +64 3 479 8449
Fax: +64 3 479 8529 (departmental fax)
Physical address: Owheo Building, 133 Union Street East, Dunedin
Map of location