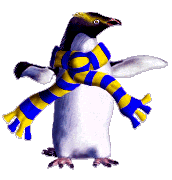 AAL 2004 - annual conference of the Australasian Association of Logic
17-18 January 2004
Dunedin, New Zealand
---
The annual conference of the Australasian Association of Logic will be held in Dunedin in 2004. The conference dates are Saturday 17 January and Sunday 18 January 2004. Registration will be on Saturday morning. The Association's General Meeting will be held Saturday afternoon followed by the conference dinner. The final session concludes Sunday afternoon.
Submission
We invite submission of papers to be presented at the conference. Submissions should be made by E-mail, to Hans van Ditmarsch, hans@cs.otago.ac.nz. In a submission, please specify your name and contact details, your academic or other affiliation(s), and a title and abstract. The abstract may contain up to 300 words. For the abstract, use one of the following formats: MS Word, text only, LaTex (in the last case please include a postscript version as well). In case of doubt, LaTex is preferred. Following established AAL practice, we will aim to accommodate as many papers as possible within the constraints of the conference schedule. The deadline for submission was originally 15 September and has later been shifted to 1 November.
Programme
Saturday 17 January (session chair: Hans van Ditmarsch)
10:30-11:00am
registration and coffee
11:00-11:45am
Hartley Slater
Hilbert and Gödel versus Penrose and Turing
11:45-12:30pm
Ross Brady
Normalized Natural Deduction for Some Fragments of Relevant Logics
12:30-2:00pm
lunch (no arrangements)
14:00-14:45pm
Klaus-Dieter Schewe
Weak Functional Dependencies in Higher-Order Datamodels and XML
14:45-15:30pm
Martin Bunder
Rough Consequence Logic
15:30-4:00pm
tea/coffee break
16:00-16:45pm
Su Rogerson
Implicational logics and integer-based semantics: A survey
16:45-17:30pm
Rod Girle
Go with the Flow: The Natural Sequence
17:30-18:00pm
AAL meeting
19:30pm
dinner (please register)
Sunday 18 January (session chair: Klaus-Dieter Schewe)
| | | |
| --- | --- | --- |
| 9:30-10:15am | David Friggens | A modal proof theory for polynomial coalgebras |
| 10:15-11:00am | Hans van Ditmarsch | Unsuccessful updates |
| 11:00-11:30am | | tea/coffee break |
| 11:30-12:15pm | Guido Governatori | On the Axiomatization of Elgesem's Logic of Ability and Agency |
| 12:15-13:00pm | Kees Vermeulen | Modal Interaction in Discourse |
| 13:00-13:45pm | Jerry Seligman | Knowledge in Perspective: some connections between situation theory and dynamic epistemic logic |
| 14:00pm | | lunch (no arrangements) |
Location
The workshop will be held in the Castle Lecture Theatre complex. The room we will be using is Castle C and tea and coffee will be served at the kitchen in the same building. The Castle Lecture Theatre complex is F5.3 on the campus map.
Registration
To register for AAL 2004 please complete the registration form
and either fax or mail this to the address given on the form. Registration fee before 1 Dec is NZ$50, registration fee after 1 Dec is NZ$75.
Conference dinner
The conference dinner will be on Saturday night and consists of a three-course buffet dinner in Cargill's, within walking distance of the conference venue. There will be vegetarian dishes available. Dinner tickets @NZ$40 can be ordered with the registration.
Proceedings
Link to a PDF-version of the proceedings:
. The proceedings have also been 'prepublished' (identical content, series cover page added) in the Technical Report Series of the Otago University Computer Science Department as report OUCS-2003-07 .

Contact details
AAL2004 is organized by:

Caroline Wills & Hans van Ditmarsch
Department of Computer Science
University of Otago
PO Box 56
Dunedin
New Zealand

tel. +64 3 479 8578 (Caroline),
tel. +64 3 479 8475 (Hans), E-mail hans@cs.otago.ac.nz
fax. +64 3 479 8529

Accommodation

Sponsor information
The Executive Committee of the Association for Symbolic Logic has approved ASL sponsorship of AAL 2004. The terms of ASL Sponsorship include publication of a report of AAL 2004 in the BSL, with abstracts. Student ASL members are eligible to apply for (limited) ASL travel funds. For details, see http://www.aslonline.org/studenttravelawards.html . Please note that such applications must reach the ASL office no later than 3 months prior to the beginning of the meeting (i.e. before 17 October 2003).

Previous AAL meetings Some previous AAL meetings were:

AAL emailing list
aal-info@unimelb.edu.au is a mailing list for information about the Australasian Association for Logic. This is designed a low-volume list set up so that the members of the association can disseminate information about logic activities in Australia. The list is not intended to serve as a general forum for freewheeling discussion of controversial issues in logic.

To subscribe, simply send an email message to mailserv@unimelb.edu.au using the email account you'd like to use to receive your messages, and containing (in the body of the message -- no subject line is necessary):

To unsubscribe, use the very same email account, and send the email to mailserv@unimelb.edu.au.
---
Related events
AAL2004 is immediately prior to the Australasian Computer Science Week 2004 (ACSW 2004), also held in Dunedin, 18-22 January 2004. The CATS conference which is part of ACSW 2004 welcomes submissions on logic. The ACSW 2004 organization and registration is entirely separate from AAL 2004. AAL 2004 is immediately after the Logic and Computation workshop in Nelson, 11-16 January 2004.
Australasian Journal of Logic
The Australasian Association for Logic has recently launched an open-access, refereed, interdisciplinary journal in logic, the Australasian Journal of Logic . Presenters at AAL conferences are invited to consider submitting their papers to the Journal for publication. Papers undergo a refereeing process, and once accepted, are immediately published online for free access by the international research community.
Dunedin
Last modified on January 16 2004