Bryan Z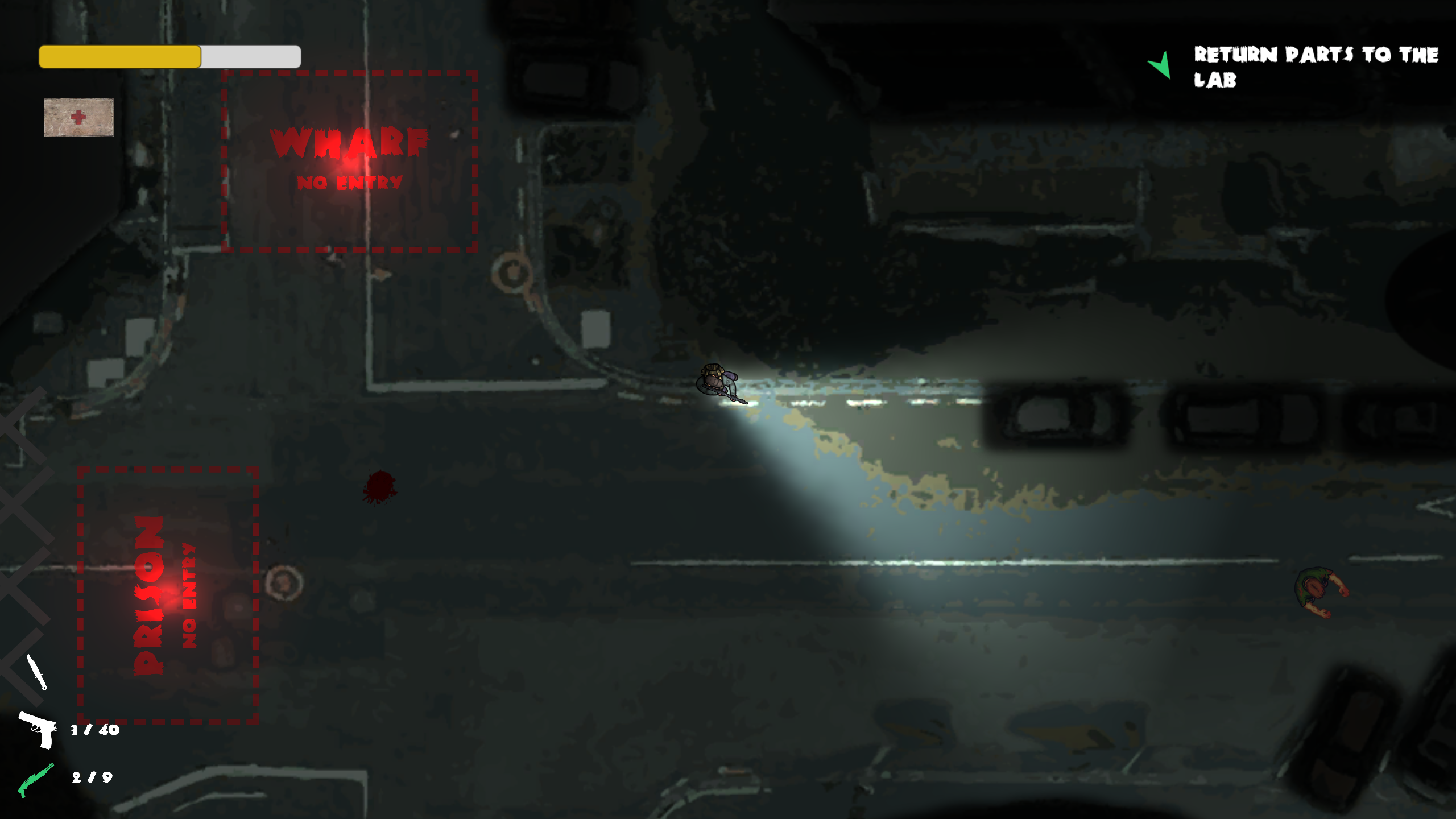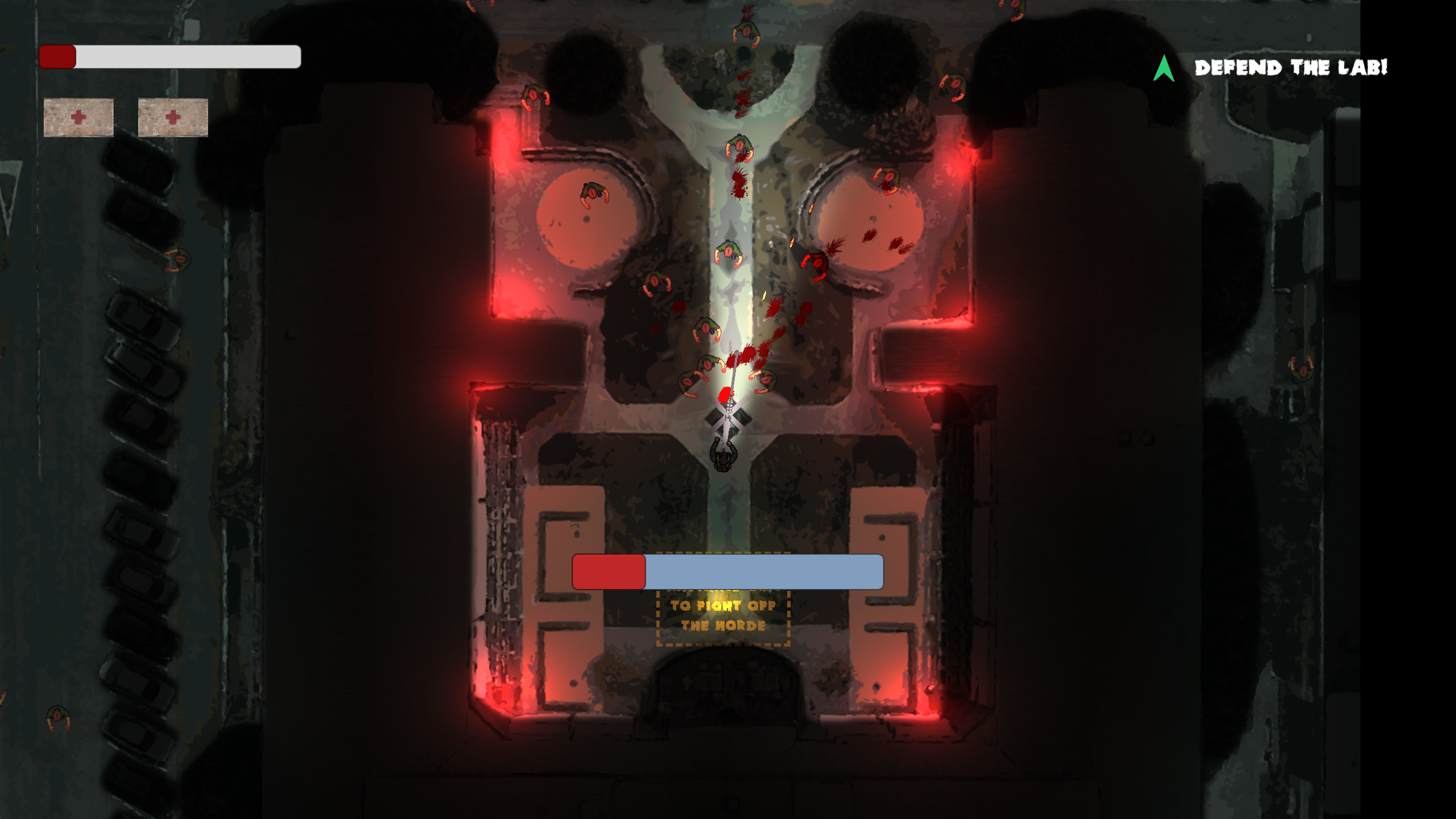 By:
Carl Aiau
Michael Hook
Dominik Paschke

Dunedin, New Zealand, has been hit by a Zombie virus outbreak. The streets aren't safe. O-Week may not go ahead! In this top down horror survival shooter, play as Bryan, Campus Watch's finest operative, to kill zombies and save the city.
Instructions
WASD/Arrow keys = Movement
Mouse = Aim
Left Click = Shoot
Right Click / R = Reload
1,2,3 / Scroll = Change Weapons
E = Interact with Machine Gun
F = Use Medikit
Escape / p = Pause
Known Issues
Cursor behaviour can be erratic if too close to the player.
Music
All tracks from - http://www.musicnote-world.com/bgm/horror.html