Bullet Brawl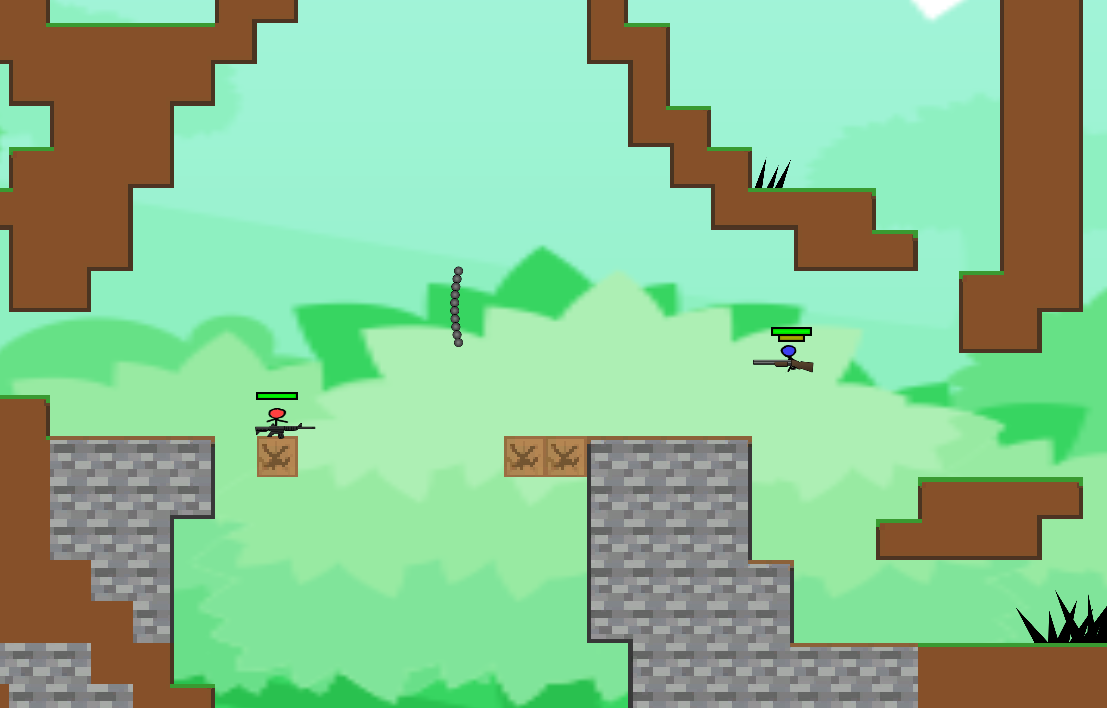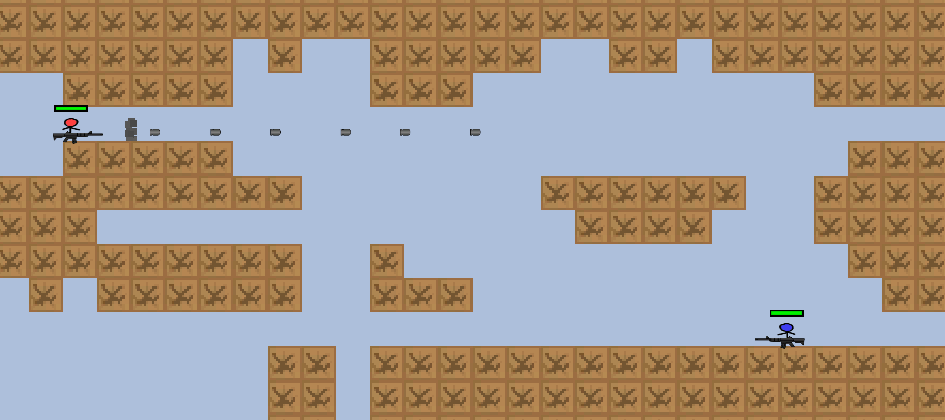 By:
Oscar McNoe
Thomas Farr
Gus Auwerda
Bullet Brawl is a two player competitive action platformer. Use the collection of weapons found in each arena, as well as the weapon based movement to best your opponent.
Instructions
Select an arena and battle a friend, with the winner being the first to 5 kills. Combine careful movement with the powerful recoil of the weapons to quickly navigate throughout the maps.
You can fire in all four directions, by holding the direction (up, left, down, right) and pressing your fire button.
By firing downwards while midair you can use the recoil of the guns to boost yourself upwards.
Player One is controlled with the Arrow Keys, "." to jump and "/" to fire.
Player Two is controlled with "R", "D", "F" and "G". "Z" to jump and "X" to fire.
ESC can be used to pause and exit the game.