Extradimensional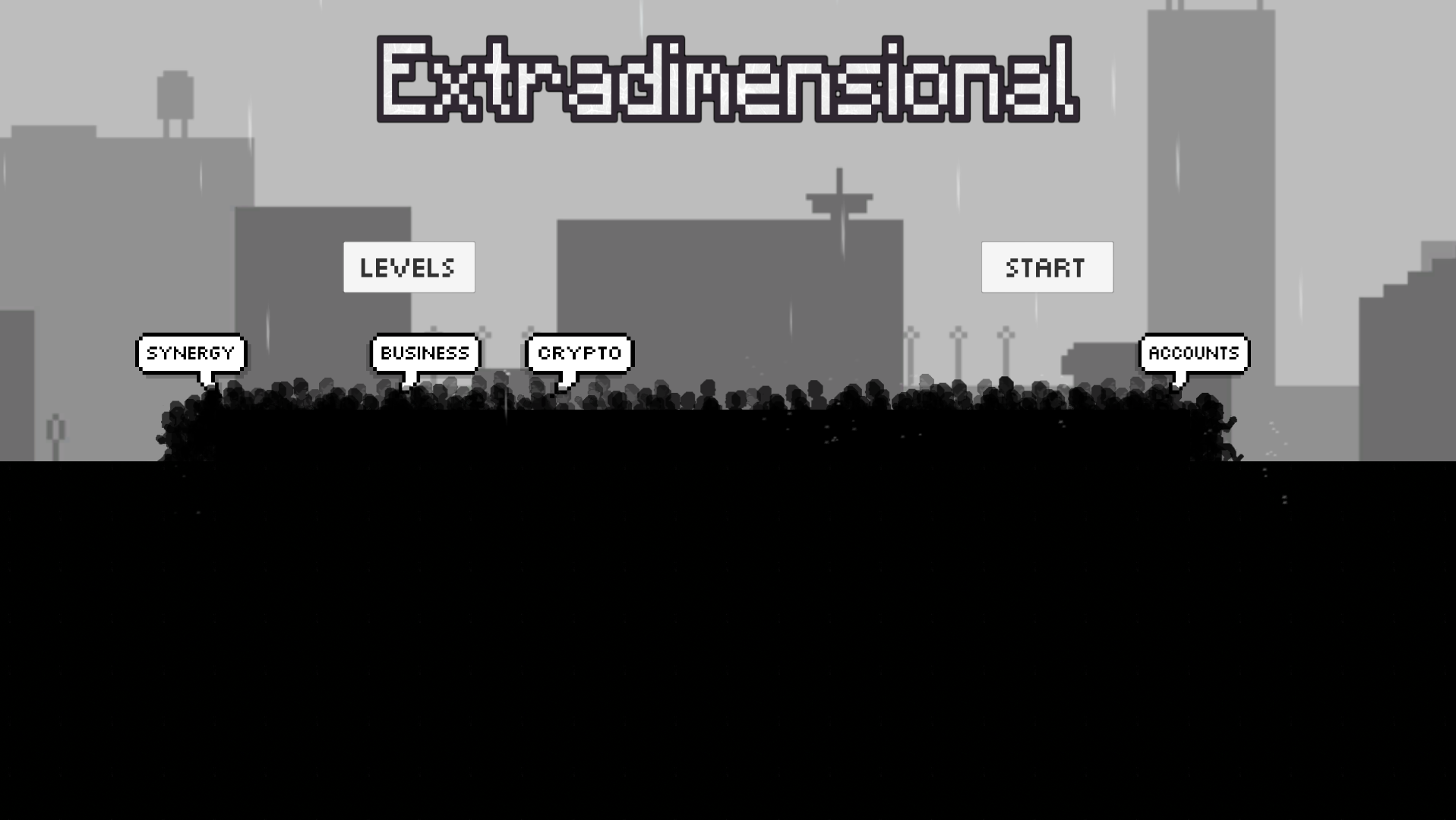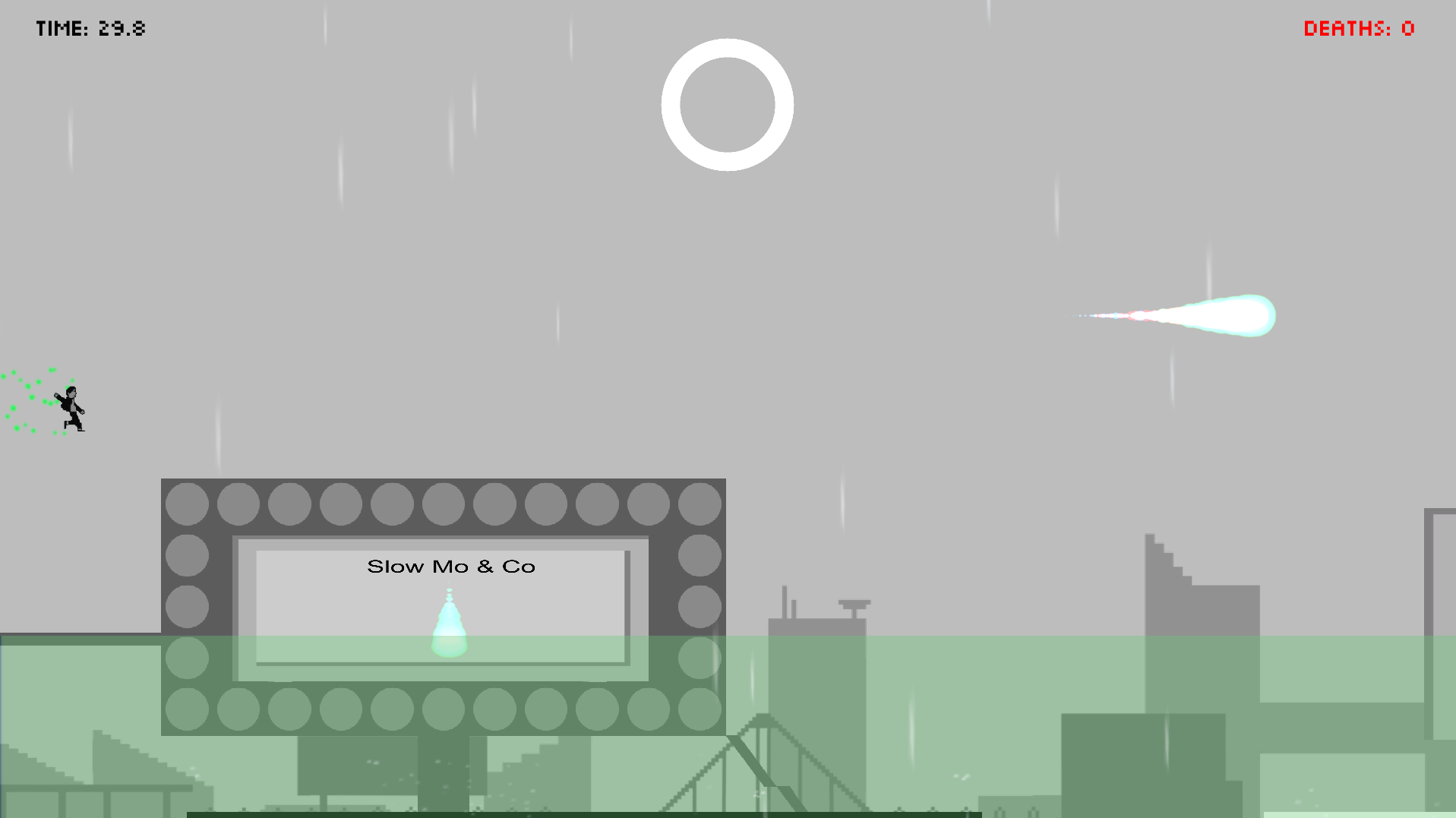 By:
Rowan Webster
Craig Hall
Tomofumi Kimura
Hugo Ayre
"Extradimensional" is a fast paced side-scroller where you chase colour through two, monochromatic dimensions. The gameplay is focused around changing between a black and white dimension to collide with (or pass through) objects as you pursue a colourful comet overhead. Every puzzle is simple to solve but must be solved at pace, making Extradimensional a combination of endless runner and puzzle platformer that takes the speed of the former to make the latter more exciting.
Instructions
Hold Up to jump
Hold Down to roll
Shift to change dimension
ESC to Pause
Known Issues
Game can't be played in WebGL full screen without skewing UI formatting.
Background tiles can pop into and out of view.
Music
All sound effects are open source and were downloaded from the internet.