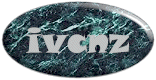 Image and Vision Computing '01
New Zealand
26th- 28th November 2001
University of Otago, Dunedin, New Zealand
Conference History
The annual NZ conferences started in 1986 at Lower Hutt with the First New Zealand Image Processing Workshop. The first IVCNZ conference was held in Auckland in 1993. The IVCNZ conferences are now linked to the New Zealand Computer Society (NZCS). The 1997 conference (Massey University, Albany campus, 10-12 December 1997) was the first joint DICTA and IVCNZ conference with about 100 papers in the conference proceedings. DICTA is held every two years, usually at an Australian venue. It is next to be held in Januwary 2002.


Reports on previous IVCNZ conferences can be found for IVCNZ'98, IVCNZ'99 and IVCNZ'00.
---
Location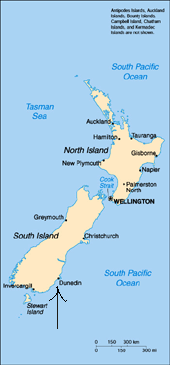 This year the IVCNZ conference will be held in Dunedin. The venue is St Margaret's College, a splendid hall of residence with full conference facilities, located right in the heart of the University of Otago campus.

Dunedin is situated on the south east coast of the South Island, New Zealand. The port city stands at the head of Otago Harbor beneath steep hills. Its rugged landscape was shaped partly by volcanic outpourings.

Dunedin, best known for being New Zealand's most popular university city, is an industrial center, producing woollens, textiles, home appliances, footwear, furniture, soap, fertiliser, and chemicals. It also has flour-milling and ship-repair plants, engineering works, and iron and brass foundries. Dunedin is served by an airport, the Picton-Bluff State Highway, and the South Island Main Trunk Railway to Christchurch.

The city is noted for its green Town Belt, which was planned by the city founders to surround the inner city with forest. Dunedin's architecture is a combination of Victorian and modern buildings. The University of Otago, founded in 1869, is the oldest university in New Zealand. The Otago Polytechnic Institute is also located in Dunedin. The city is a religious center, having both Roman Catholic and Anglican cathedrals,and is also the home of Knox, Selwyn, and Holy Cross theological colleges. Dunedin has a botanical garden and the Dunedin Public Art Gallery, the Otago Museum, and the Theomin Gallery.

Dunedin was founded in 1848 as a Free Church of Scotland settlement. The site was chosen because of timber resources and farming potential. It was called Dunedin for the Gaelic word for Edinburgh. The discovery of gold in 1861 in central Otago district brought prosperity to the town. During the second half of the 19th century, it was the largest town in New Zealand. Population 118,143 (1996 census).
Some useful links:
---
Recommended activities:
Sea kayaking. Take a fantastic guided trip around Otago's peninsula. All ability levels are catered for. Trips start from $49.50 per person and include equipment, guide, transport and refreshments. Book now with Wild Earth Adventures.


"As good as it gets." - Terry Caelli.
---
Last updated: Saturday 17th November 2001