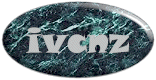 Image and Vision Computing '01
New Zealand
26th- 28th November 2001
University of Otago, Dunedin, New Zealand
| | |
| --- | --- |
| | International Association for Pattern Recognition |
| | Spatial Information Processing Research Theme has been recognised by the University of Otago as one of nine major strategic research areas for the University. Spatial information is data that is in some sense spatially referenced; essentially information that could be communicated in the form of a map. As a subject, spatial information science is primarily concerned with the gathering, processing, management, manipulation and presentation of locationally referenced data in applications for agriculture, horticulture, surveying, municipal government, health and similar domains. |
| | Institute of Electrical and Electronics Engineers, NZ South Section |
---
Corporate Sponsors:

ADInstruments develops and produces PowerLab® - an integrated hardware and software system for data acquisition and analysis on both Windows® and Mac OS®. The intuitiveness, versatility and cost-effectiveness of PowerLab systems have made them the first choice for thousands of researchers and educators in the biological and physical sciences worldwide.

Animation Research Ltd is one of Australasia's leading computer graphics production facilities. The company has won numerous national and international awards for its work in computer generated television commercials and is a leader in real time sports graphics. In 1991 ARL developed the first real time yachting graphics package for the Americas Cup. More recently ARL has delivered 3D animation graphics for the world wide coverage of the Whitbread Around the World Yacht Race and has developed a revolutionary 3D computer graphics package in live to air golf coverage.

Black Albatross is an applied research centre based in the department of Computer Science at the University of Otago in Dunedin, New Zealand. Created to assist business partners in assessing the impact of computer based technology, and developing responses to it, that will benefit their business and their clients.

Industrial Vision Solutions (IVS) is a unit of Industrial Research Limited (IRL), New Zealand's leading provider of industrial research and development services. IVS supplies and installs industrial inspection systems using the latest machine vision technologies for companies throughout Australia and New Zealand. It provides solutions by helping industry to capture the benefits of the latest advances in machine vision technologies and equipment for non-contact inspection and measurement tasks.

Right Hemisphere is a world-leading developer and integrator of 3D middleware for digital content creation and advanced e-commerce solutions & infrastructure. Right Hemisphere markets its products and solutions to 3D production houses and content creators, Internet solution providers, computer game developers, film studios,industrial design and manufacturing companies through a combination of direct and distributor channels. Latest news:Right Hemisphere takes out "Technology Innovator of the Year" Award! Check out Computerworld Excellence Awards. (9 July 2001)

SGI sets the benchmark for high performance and visual computing. Clients such as Industrial Light and Magic, NASA, Boeing, BMW to name a few rely upon SGI's expertise to enable cost effective solutions to be delivered for their problems. SGI products are used in such diverse areas as film special effects (Gladiator), computational fluid dynamics for aircraft design, crash test analysis, scientific modelling (Genome research), oil and gas exploration and space research. With SGi's leadership in modular computing, and Linux partnerships SGI is well placed to provide Unix based and Linux solutions to the marketplace.

---
---
Last updated: September 9, 2002