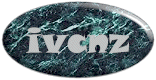 Image and Vision Computing '01
New Zealand
26th- 28th November 2001
University of Otago, Dunedin, New Zealand
Travel Information
Flying to and from Dunedin
Dunedin Airport is located on the Taieri Plain, 30 minutes drive from Dunedin's centre via State Highway One. There are daily flights on Air New Zealand to and from all major and provincial New Zealand airports.

If you are coming in from overseas and can choose to land on any international airports, choose Christchurch as it is the closest one to Dunedin. It takes 50 minutes to fly to Dunedin from Christchurch. Self-drive hire cars are available at the airport and it takes about 4 hours to drive to Dunedin. Alternatively, you can travel by bus and train. See below for details.

Travellers from Australia might like to consider Freedom Air which offers a limited number of direct flights from Sydney, Melbourne and Brisbane to Dunedin.

Departure tax on international flights is NZ$20.
To and from Dunedin Airport
It is very easy to get to the city from the airport. There are a number of bus, shuttle and taxi links with the city. When you collect your luggage and leave the terminal you will find a number of taxis and shuttles waiting outside.

If there are only one or two of you then the best option is to catch a shuttle van. It costs NZ$15-$20 per person and they will drop you off at your stated destination. For three or more people travelling together, you might find it easier and just as cheap to take a taxi - but ask for a quote first!

Dunedin Taxis offers the following fares from the airport to the city:

Shuttle $15pp
Taxi (max 4 passengers) approx. $50
Van (max 9 passengers) approx. $60-$65 *you need to book this one in advance by calling free phone 0800 50 50 10.
---
Bus or train
There are a number of options for travel by bus from, say, Christchurch:
Intercity has a daily bus service leaving Christchurch 8.00am - arr. 1.45pm and also 2.00pm-arr. 7.50pm. The standard fare is $48 (adult) and $32 (child under 15 years). There is a special fare of $24 if booked two weeks in advance. Phone free on 0800 686 862 for reservations.

Catch-A-Bus runs a door to door service from Christchurch to Dunedin on Tuesday, Thursday and Saturday. The fare is $42 (adult), $39(student), $36 (child under 15 years) and $18 (child under 5 years; you need to provide a car seat). Phone Christchurch +64 (3) 363 1122
Taking the train from Christchurch is a very comfortable and wonderfully scenic option. TRANZ Rail run a daily train service on the Southerner and, depending on how far in advance you book, the fare can be very competitive ranging from a low of $40 to the full fare of $79. You can phone free on 0800 802 802 for more information.
---
Visas for Overseas Visitors
If you are not a resident of Australia or New Zealand, you need to get a Vistor's Permit on arrival in New Zealand. Certain nationals need to get a Visitor's Visa endorsed on their passport before they commence their travel to New Zealand. Please check the New Zealand Immigration Service pages for more information.
---
Money Matters
The New Zealand currency is cents (c) and dollars ($), with 100 cents equal to a dollar. Coins are in the denominations of 5c, 10c, 20c, 50c, $1, and $2. There are $5, $10, $20, $50, and $100 notes available.

There are automatic teller machines in the airport and throughout the City, should you wish to withdraw cash on your credit or debit cards.


---
Last updated: Tuesday 24th March 2001