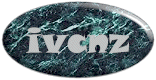 Image and Vision Computing '01
New Zealand
26th- 28th November 2001
University of Otago, Dunedin, New Zealand
Thanks to all the attendees of IVCNZ 2001 for a wonderful conference!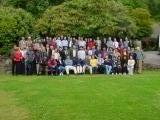 In the end, there were 76 of us from New Zealand, Australia, Thailand, Germany, Belgium, the United Kingdom, France, Mexico, Singapore, China, Taiwan, Israel and Canada. We had 31 paper presentations and 24 poster presentations. Invited talks were given by Andre Gagalowicz (INRIA, France), Ralf Reulke, (DLR, Germany) and John Fryer (University of Newcastle, Australia). An industrial presentation was given by ADInstruments and a virtual reality demonstration, the Watching Window, was given by the Graphics and Vision Research Laboratory from the University of Otago.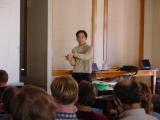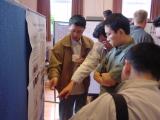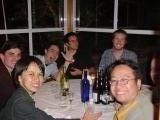 We received a lot of positive feedback about the informal and friendly atmosphere of the conference. Many of you enjoyed the fact that the oral sessions could be attended while seated in the comfortable couches of St. Margaret's College's large living room. The long tea breaks that were combined with the poster sessions also received high praise. People were having such a good time at the conference dinner at Glenfalloch Restaurant that they had to be urged to into the buses when the time came to depart.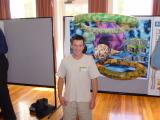 The conference ended in the spirit of fun with a presentation of a "best effort" poster award to Chris Forne (above) and Michael Hayes of the University of Canterbury. We expect (fear?) that 3D posters will become the norm at future IVCNZ's.
We enjoyed seeing familiar IVCNZ faces, as well as meeting so many new people that we hope will return again. We'd like to thank our sponsors and everyone who helped to make IVCNZ such a great success this year.
IVCNZ'02 will be held in Auckland and convened by David Kenwright of Industrial Research Limited. We look forward to next year's gathering!
Kevin Novins
Brendan McCane
Sui-Ling Ming-Wong

IVCNZ 2001 Organising Committee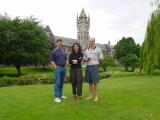 ---
Convenors
Brendan McCane
Graphics and Vision Research Lab
Department of Computer Science
University of Otago
PO Box 56
Dunedin, New Zealand
Kevin Novins
Department of Computer Science
University of Auckland
Private Bag 92019
Auckland, New Zealand
---
Sponsors











Visit our sponsors page for more details about our sponsors.
---
Last updated: September 9, 2002