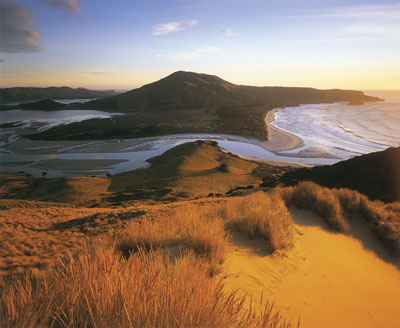 Otago Peninsula
About 32ACCMCC
Where: University of Otago, Dunedin, New Zealand
When: 3-7 December 2007
ACCMCC is the annual conference of the Combinatorial Mathematics Society of Australasia. Its scope consists of the areas of Combinatorial Mathematics & Combinatorial Computing, interpreted fairly generally. You may wish to view recent conferences in this series for further general information.
Programme
The formal program will run from 9am Monday 3 December to lunch time Friday 7 December. It will consist of a number of 1 hour invited talks plus shorter contributed talks (maximum length 20 minutes). An informal reception, and registration, will be held on the evening Sunday 2 December..
More details of the program will be made available closer to the date.
If you wish to give a contributed talk please view the instructions on how to submit an abstract. Abstracts should be submitted by 16 November 2007.
The CMSA Student Prize will be awarded to the best student talk at the conference.
Participants at 32ACCMCC might also be interested in the joint meeting of the AMS and NZMS to be held at Victoria University of Wellington, 12-15 December.
Contact
For more information contact mike@cs.otago.ac.nz.