Venue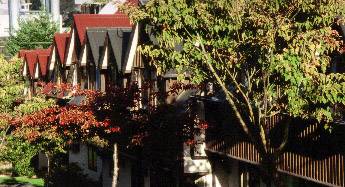 The venue for the conference will be University College.
The Otago University website contains information about the university. Interactive maps of the area can be found on multimap.
Accommodation
Conference accommodation has been reserved at University College.
Single rooms have been booked by the conference organisers at the conference venue at a discounted rate of $55 per night (including breakfast). The rooms are clean, modern, in good condition, and offer excellent value. Please book your accommodation at University College by emailing Pip Falloon. Please note that we cannot guarantee availability of rooms at the venue unless you book before 25 November, 2007. A small number of double rooms are also available at $80 per night (including breakfast). If you would prefer not to stay at University College you can find alternative possibilities here.