About Dunedin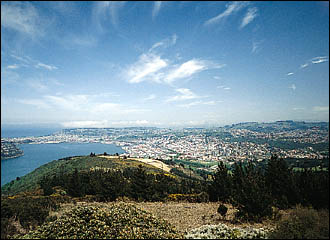 Dunedin (Dun Edin) is the ancient Celtic name for Edinburgh. Situated on the south east coast of the South Island, the port city stands at the head of Otago Harbour beneath a rugged landscape of steep hills. Dunedin was founded in 1848 as a Free Church of Scotland settlement and was chosen because of its timber resources and farming potential. The discovery of gold in 1861 in central Otago district brought great wealth to the town and during the second half of the 19th century it was the largest town in New Zealand. Today, it is the fifth largest town in New Zealand with a population of 120,000.
Dunedin is well-known for being New Zealand's most popular university city. The University of Otago, which currently has 18,000 students enrolled, includes one of New Zealand's two medical schools and the only dental school. Founded in 1869, it is the oldest university in New Zealand. The Otago Polytechnic Institute is also located in Dunedin. The presence of so many students has encouraged a lively cafe and pub culture and propelled a strong fashion design industry.
Businesses in Dunedin capitalise on a skilled work force and tertiary research strengths. Information technology developed here by Animation Research Ltd, produced the ground-breaking America's Cup real-time computer graphics. Precision engineering enterprises include the cutting edge robotics of Scott Technology and internationally renowned Fisher and Paykel whiteware and appliances. Natural History New Zealand has teams all over the planet at any time, producing some of the world's finest natural history and wildlife films and television programmes. Biotechnology and associated agricultural research is carried out at the Invermay Research Centre near Mosgiel.
The city boasts a beautiful green Town Belt, which was planned by the city founders to surround the inner city with forest. Dunedin's architecture is a combination of Victorian and modern buildings. Dunedin has a botanical garden close to the university campus, the Dunedin Public Art Gallery in the centre of town, and the Otago Museum.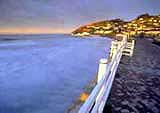 A popular attraction on the Otago Peninsula are the colonies of many rare wildlife species, including the Royal Albatross, Southern Fur Seals, cormorants and Yellow-Eyed penguins. Nature and wildlife tour companies run daily excursions to view these animals up close in their natural habitat. There are plenty of walking tracks around the hills providing access to special areas of coastline, historic sites, and spectacular views of the peninsula and harbour.
For those who enjoy water sports, Otago harbour is perfect for wind surfing, yachting, kayaking, canoeing, rowing and fishing. Surfing is becoming an increasingly popular sport and St Clair beach is considered one of New Zealand's best for surfing.
---
Calendar of Events in Dunedin City
Below is a list of what's on in Dunedin during ACSW Week. Please make your own arrangements for these events. If you require assistance please ask at the ACSW Information Desk.
Everyday
Dunedin Public Art Gallery (10:00-17:00)

The Pre-Raphaelite Dream: Paintings and Drawings from the Tate Collection
Paula Modersohn-Becker and the Worpswede Artists

Otago Museum

Gandhi: A Photographic Exhibition
Marilynn Webb: Southern Land

Golf

St Clair Golf Club
Offers panoramic views of Dunedin, its harbour and beaches. The 15th Hole was included in the publication "Best 18 Holes of Golf in New Zealand". Holes 18 - Par 71 - Length 5877 metres - Coolabar category 4 parkland-links.
Address: 20 Isadore Road, St Clair, Dunedin
Phone: +64-3-487-7076 Fax: +64-3-487-7076 E-Mail: st.clair@golf.co.nz
Green Fees: NZ Affiliate: $25.00, non-NZ Affiliate: $50.00


Otago Golf Club
Host of many of New Zealand's major tournaments, this is one of the most expensive of the clubs in Dunedin but it also offers a course ranked in the top 30 in NZ. Holes 18 - Par 71 - Length 5911 metres - Coolabar category 5 parkland.
Address: 125 Balmacewan, PO Box 12-005, Dunedin
Ph: +64-3-467 2096/2099 Fax: +64-3-467 2902 E-mail: otagogc.balmacewen@xtra.co.nz
Green Fees: NZ Affiliate: $30.00, non-NZ Affiliate: $75.00


Saturday 17th January
Otago Farmer's Market (8:00 - 13:30) every Saturday at the Dunedin Railway Station on Anzac Avenue. Wonderful selection of local cheeses, fresh seafood, fruit and vegetables, venison, cured meats, free range eggs, gourmet pies, pastries, bread, and much more.
Sunday 18th January
Botanic Gardens Metropolitan Brass Band performing at the Band Rotunda, 14:00 - 15:30, free to public. Why not bring a picnic?
Dunedin Public Art Gallery "Ready to Move and Speak: Pre-Raphaelite Sculpture", a slide lecture by Dr Mark Stocker, Senior Lecturer in Art History and Theory, University of Otago, 15:00-17:00, free admission.
Wednesday 21st January
Chinese New Year (Year of the Monkey) celebrations in the Octagon, 18:00-midnight. Fireworks display at midnight.
Thursday 22nd January
Dunedin Public Art Gallery "Drop in and Draw", drawing workshop with Gary McMillan (tutor) and Ruth Cleland (model). Tuition is available for a limited number of visitors, but those not wanting tuition are also welcome to attend. Bring your own materials.
Time: 18:30-20:30
Fees: Tuition: $10, $7 concession. Exhibition admission charge applies to all participants and visitors.
Prebooking: Book for tuition by phoning Robyn Notman at Visitor Programmes ph. 4743258.

Sunday 25th January
Botanic Gardens Dunedin City Jazz Orchestra performing at the Band Rotunda, 14:00 - 15:30, free to public. Why not bring a picnic?
Dunedin Public Art Gallery "Loved and Hated, Admired and Derided: The Changing Critical, Art Historical and Financial Fortunates of Pre-Raphaelite Art from the Late 1840s to the Present", a lecture by Associate Professor Leonard Bell, University of Auckland, 15:00-17:00, free admission.
---
Half-day and full-day trips around Dunedin and Otago
A V.I.P. International Travel representative will be present at the conference venue daily to arrange sight-seeing trips during ACSW, for attendees, partners and families. See below for local sightseeing options.


VIP TRAVEL
63 Hanover St, Dunedin

Contact Information
Telephone: +64 3 477 0443
Fax: +64 3 477 0179
Freephone: 0800 770 443
Email: book@vip-travel.co.nz
Postal: P.O. Box 5248, Dunedin, New Zealand
---
VIP TRAVEL'S LOCAL TOUR OPTIONS
Australasian Computer Science Week
18 - 22 January 2004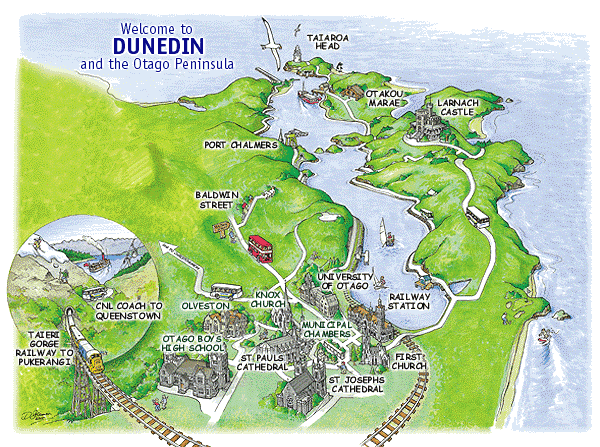 HALF DAY & FULL DAY TRIPS
DUNEDIN HERITAGE TOURS - OPTION ONE
Dunedin Double Deck CitiSights Tour
Time: 10am, 12.45pm & 3.30pm
Duration: 90 minutes
Price: NZ$20.00
A fun jaunt around Dunedin's enchanting streets to see the classic Victorian/Edwardian architecture including New Zealand's oldest university, the grand old Railway Station, Cathedrals, schools and homes. You'll also see the world's steepest street, St Kilda beach and much more while your driver keeps you entertained and informed with his commentary on local facts and folklore.
DUNEDIN HERITAGE TOURS - OPTION TWO
Larnach Castle Tour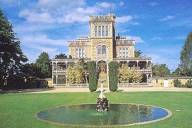 Time: 10am
Duration: 2 hours 15 minutes
Price: NZ$30.00 - Includes entry to Larnach Castle
Enjoy a drive over the scenic high road, with full commentary and enjoy the spectacular scenic views down the harbour and out to the Pacific Ocean. This tour returns directly to the city but you can include a Larnach Castle visit as part of the Otago Peninsula Tour. Tour highlights include a guided tour of Larnach Castle, enjoy the harbour view from the turret and view the beautiful gardens.
DUNEDIN ECO & WILDLIFE TOURS - OTAGO PENINSULA
Relax and enjoy the beautiful harbour-side drive down through Macandrew Bay and Broad Bay to Portobello and onto the famous Taiaroa headland wildlife reserve.
Wildlife tour options on arrival are:
Albatross Colony
Penguin & Seal Colony
Penguin Place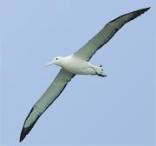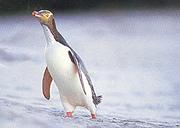 (a) Albatross Colony
Time: 2.25pm
Duration: 4 hours
Price: NZ$56.00
Taiaroa headland is the only mainland nesting site on earth for the Royal Albatross. With a wing span up to 3 metres and a flying speed of over 100 kilometre per hour, this is a truly majestic with an intriguing lifestyle -but you'll learn more of that when you get there. Tour Highlights include video & talk on the life of the albatross, a guided tour to an observatory overlooking the nest site, cafe, toilets and souvenir shop.
(b) Penguin & Seal Colony
Time: 2.25pm
Duration: 4 hours
Price: NZ$60.00
Continuing on past the albatross centre your coach takes you onto a private beach which is home to colonies of yellow-eyed penguins, little blue penguins, New Zealand fur seals and cormorants. Tour Highlights include a short walk around the beautiful beach-front, guided tour into a hide in a penguin nest site, guided tour into a hide overlooking a seal colony, and guided tour to a cormorant cliff-face nest site.
(c) Penguin Place
Time: 2.25pm
Duration: 4 hours
Price: NZ$62.00
Just a few kilometres before the albatross centre is Penguin Place, a yellow-eyed penguin sanctuary where trenches have been dug leading to wooden hutches built for the penguins. Tour Highlights include a talk on the life of the penguins and a guided tour into the penguin sanctuary
FAVOURITE COMBOS
A variety of half and full day combination tours are available. Some favourites are:
(a) Castle + Citisights
Time: 10am Time: 10am
Duration: 4 hours 15 mins
Price: NZ$50.00
(b) Castle + Citisights + Penguins & Seals
Duration: 8 hours 15 mins
Price: NZ$110.00
(c) Castle + Citisights + Albatross
Time: 10am
Duration: 8 hours 15 mins
Price: NZ$106.00
(d) Castle + Albatross
Time: 12.30pm
Duration: 5 hours 45 mins
Price: NZ$86.00
DUNEDIN CITY SIGHTSEEING
Arthurís Tours
Time: Flexible
Duration: Flexible
Price: NZ$40.00 per hour
This is a personalised service that will give you a tour of your choice for as long as you want it. Explore the fascination of Dunedin. Unique tours by the hour or for the day. See the beauty of Dunedinís Historic Architecture, its famous University, Botanic Gardens, scenic wonders, wildlife, etc. (Admissions extra cost.)
WESTPACTRUST AQUARIUM
Time: 12:30 pm
Duration: 2 hours
Price: NZ$7.00
Alive and up close, dozens of fascinating marine species. Unique New Zealand marine life, fun for all ages and spectacular touch tanks. Run by the New Zealand Marine Studies Centre ñ University of Otago. Please note: This is admission only and does not include transport to the aquarium
MONARCH WILDLIFE CRUISES & TOURS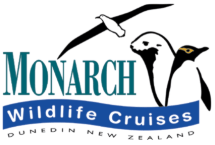 Time: 12:35 pm
Duration: 4 æ hours
Price: NZ$97.00
M.V. Monarch cruises to Taiaroa head at the entrance to Dunedinís harbour, where nine species of seabirds and New Zealand fur seals breed. Taiaroa is the only place on earth where the Royal Albatross, the worldís largest seabird, nest on a mainland -but only from Monarch can all the habitats be seen. Monarchís specialist wildlife guides identify species, giving a very informative commentary. Cruise out to view the albatross and seals then travel a short trip over land to view up close the famous blue penguins in their natural habitat before catching the coach back to the city centre.
SPEIGHT'S BREWERY TOUR

Location: 200 Rattray Street
Time: 10am, 11.45am & 2pm Daily
Also 7pm Monday, Tuesday, Wednesday & Thursday
Duration: 90 minutes
Price: NZ$12.00
A must-see Dunedin attraction! The Speight's Tour is an award-winning, informative and interactive tour through a working brewery & heritage centre. Brewed on the same site since 1876, Speightís is perhaps the cityís best-known commercial symbol.
Indeed, Speight's epitomises the very culture of southern New Zealand and our southern way of life.
TAIERI GORGE RAILWAY - SCENIC SIGHTSEEING
Departs: Dunedin Historic Railway Station
Time: 12:30 pm
Duration: 4 hours
Price: NZ$55.00
Taieri Gorge Railway is one of the world's great train trips. Travel in comfort as you leave Dunedin City Centre to the rugged mountain interior of Central Otago. You will cross magnificent stone and wrought iron viaducts & gasp at the sheer drops to the river below! Plunge into a series of tunnels with the rock walls only inches from the side of the train. Disembark on the outward journey to take photographs & listen to an informative live commentary on the outward journey.
CADBURY WORLD TOUR
Location: 280 Cumberland Street
Time: Between the hours of 9am-4pm (Tailored to suit)
Duration: 60 minutes
Price: NZ$14.00
Cadbury World - a sensation in sight, smell and sound. Visitors will view their favourite chocolate products being made, experience the mystique of a working chocolate factory, sample and purchase special products & much more. Tour the Visitors Centre and view many heritage and interactive displays.
MINI TOURS FROM DUNEDIN
WAITAKI DISTRICT
OAMARU
Time: 9.00am
Duration: 8 Hours
Price: NZ$125.00
Located on the coast, the town of Oamaru is one of the main centres in the Waitaki District, and is well known for its many magnificent 19th century stone buildings. Many attractions include:
Take a Guided walk around the Historic Precinct
Visit the historic Totara Estate
Take a tour of Kuriheka Homestead
The Forrester Art Gallery
Home to a colony of Blue penguins
MOERAKI BOULDERS
Time: 9.00am
Duration: 8 Hours
Price: NZ$125.00
Located 40 kms south of Oamaru, are the world famous Moeraki Boulders. A must on any visit to the Waitaki District, these large spherical boulders can be explored along a scenic beach just north of the charming fishing village of Moeraki. Nearby, Shag Point is home to a wide diversity of marine life including yellow-eyed penguins and New Zealand fur seals.
---